[Photo & News] Ku Hye Sun & Ahn Jae Hyun confirm dating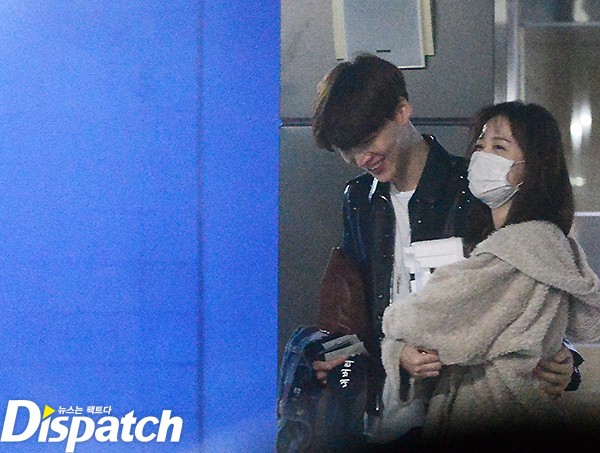 Cre dispatch
"Blood" Co-Stars Ahn Jae Hyun and Ku Hye Sun Reportedly Dating, Reps Respond
Representatives of actor Ahn Jae Hyun and actress Ku Hye Sun have responded to reports that the two stars of "Blood" are the newest celebrity couple in Korea!
After rumors spread about the reported new star couple, Ahn Jae Hyun's agency HB Entertainment confirmed that they are dating. A representative told OSEN on March 11, "It seems that their relationship developed after the end of the drama."
Ku Hye Sun's agency YG Entertainment also confirmed their relationship, and shared that they have been dating for a year.
The pair performed opposite each other in the KBS 2TV drama "Blood" in 2015.
Cre soompi
Ahn Jae Hyun and Goo Hye Sun confirm dating news!
Whoo hoo, now both agencies have gotten confirmations from their respective actors that the two 'Blood' co-stars, Ahn Jae Hyun (28) and Goo Hye Sun (31), are indeed dating!
Previously, a report came out that the two have been dating for a year.  Now, Ahn Jae Hyun's rep stated, "It is correct that Ahn Jae Hyun and Goo Hye Sun are dating.  It is their private life so it is difficult to talk more in detail."
The actress's YG Entertainment likewise said, "Goo Hye Sun and Ahn Jae Hyun are seeing each other with good feelings."
Well there you have it, folks!  Congrats to the cute new couple of 2016!
cre allkpop