[Video] "The Legendary Tycoon" making film (Ku Hye Sun related)
Not much footage on Ku Hye Sun but the video could give an overall view on the related drama production.
FYI, the filming of the drama has been finished on Jan 7, 2016. Broadcast yet to be known at the moment.
Some more shots of Hye Sun on the drama set :
Cre as tagged/ source: weibo
Tags: "The Legendary Tycoon" making film (Ku Hye Sun related)
♥♥Love Minsun♥♥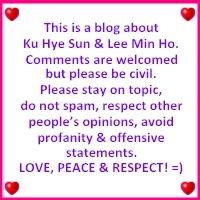 Archives