Archive | FA
RSS for this section
I know that most of you know about goddess Ku HyeSun-nim making a surprise appearance at pianist Paik KunWoo's concert on June 4th.
So, today is a weekend and I happen to live in Ulleungdo, albeit a student..keke
I took the time to go and see the place where Ku HyeSun-ssi is lodging at Ulleungdo Choo-san.
I went there to meet her. However, she did not come down even for lunch. I went there in the morning and waited for 6 hours. Finally I met her!
Wow, I saw her briefly at the Paik KunWoo-nim concert and I also saw her today. She was in her natural appearance and she is still pretty.
I know that some of you still would not believe what I say, so I am posting the autograph that I received from her.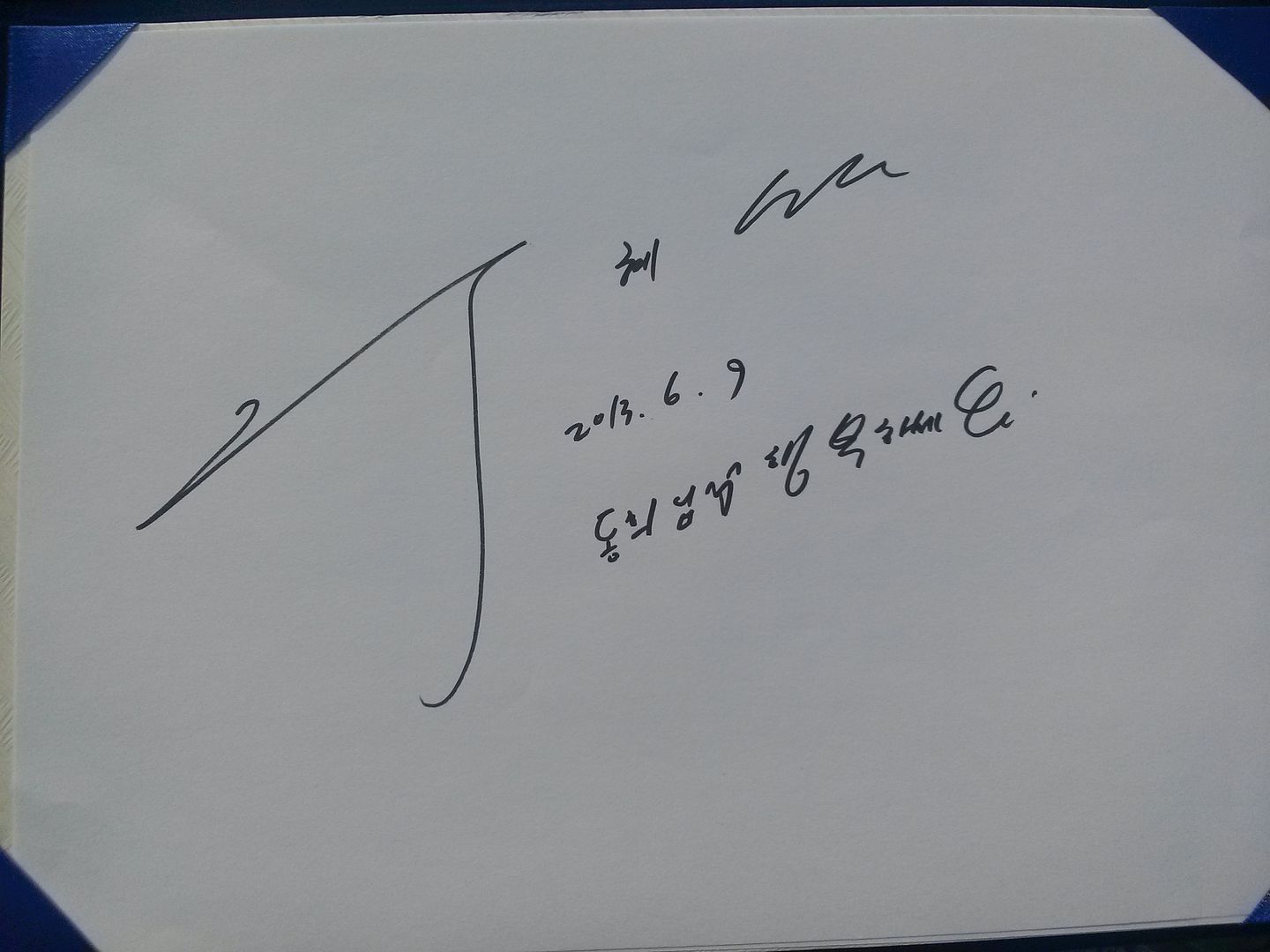 This post was posted on June 9th which is Sunday.
She also said: Ku HyeSun has been in Ulleungdo since last week for Paik KunWoo-ssi's concert so that she can make a documentary. I hear that she will be leaving in 2 or 3 days later.
Source: DC KHS
Translation by cheerkoo @ soompi